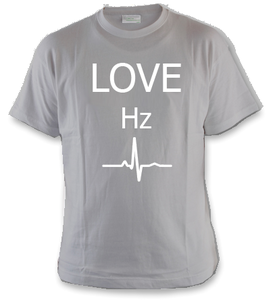 £

10.00
Are you expressing your views on romance in a puntastic way? Or are you commanding people to feel passionately about frequencies?
It's up to you to decide with this subtle, stylish, sumptuous, sesquipedalian shirt!
...Ok, it's not sesquipedalian.
...
ses·qui·pe·da·li·an/ˌseskwəpəˈdālyən/
Adjective:
(of a word) Polysyllabic; long: "sesquipedalian surnames".
Characterized by long words; long-winded.